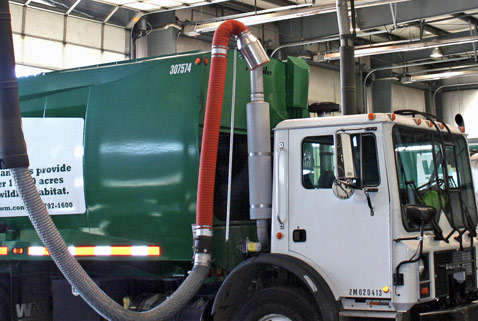 Vehicle Exhaust & Welding Source Capture
For automotive, fleet service and military vehicle maintenance facilities, our unique and high value approaches will effectively remove exhaust fumes for a better working environment.  Our source capture products for welding applications likewise achieve a healthier and more effective approach to eliminating harmful fumes in the work zone.

Why Use Mountain Energy & Resources, Inc?
Since our formation in the mid 1970s, we have always prioritized customer service and responsiveness, both pre and post sale. As a company, we have chosen to focus on a few products, so that we can offer expertise, prompt service, and quick lead times on the product lines that we sell.